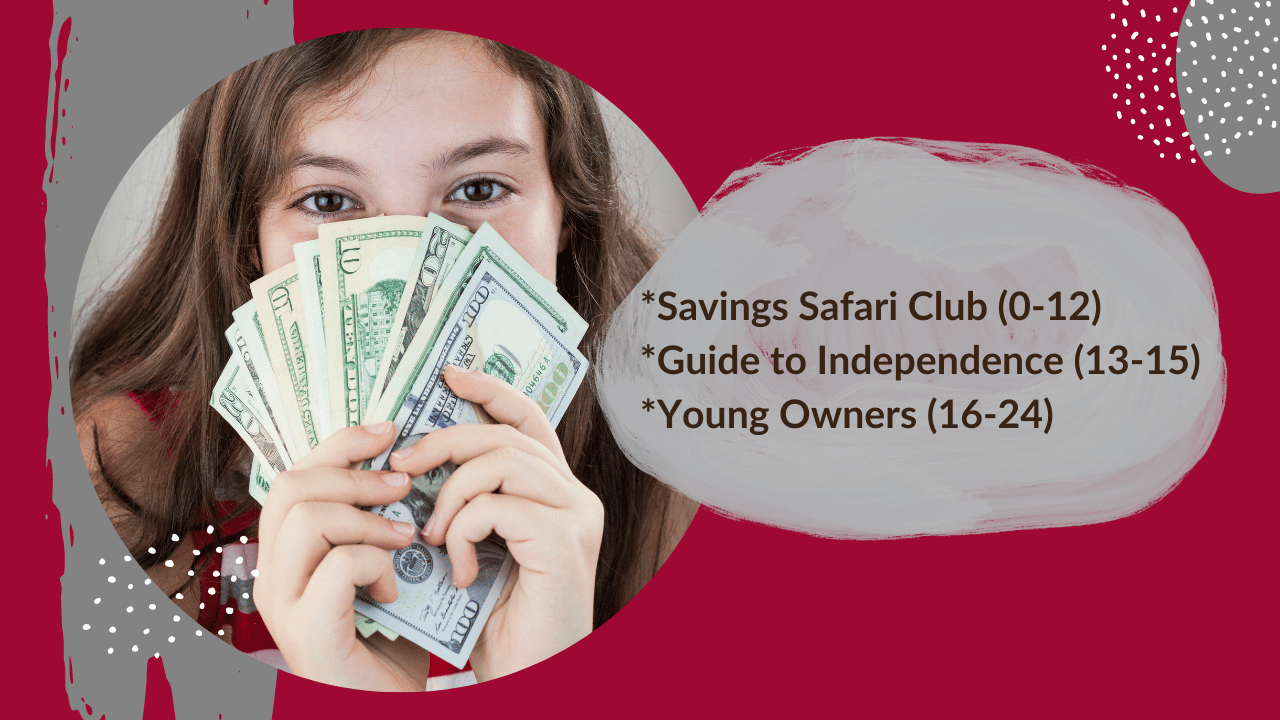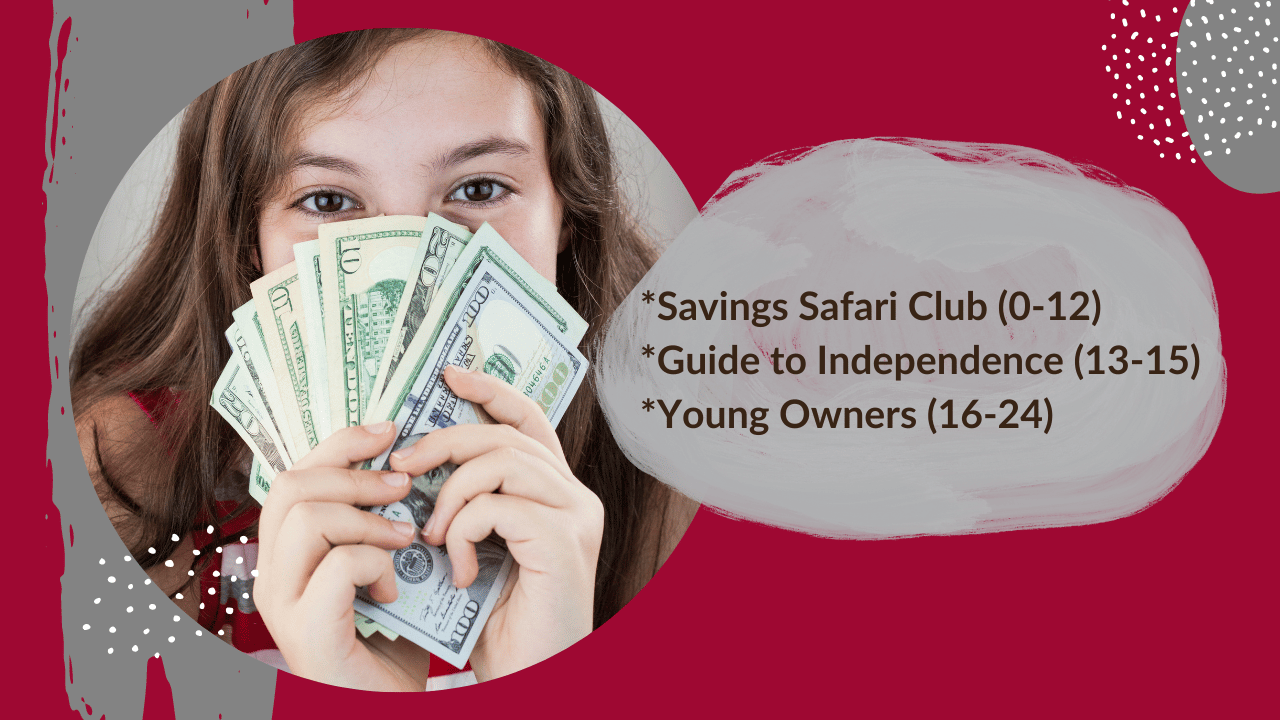 Metrum Community Credit Union has numerous Young Adult Accounts available to start children and young adults off on the right foot. Our accounts for young adults are geared towards education to help them gain financial confidence later.
Savings Safari Club (0-12 years old)
Young members 12 years of age or younger are automatically part of our Savings Safari Club. Safari members will receive an introductory packet upon opening their account, a birthday card each year, and the opportunity to participate in fun-filled activities year-round.
---
Guide to Independence (13-15 years old)
Are you…
15 or younger
Ready to Learn about Checking, Debit/ATM Cards
Interested in Learning How to Borrow
Then, you're ready to get a good start!
The Guide To Money-Getting a Good Start program is designed to put teens (and pre-teens) ready to learn about money management into the driver's seat.
This program is built to help coach smart money use and build confidence to make decisions later.
Contact us to learn more about the program and how you can earn cash and other incentives for completing the training!
---
Young Owners (16-24 years old)
YOUNG OWNER CHECKING

Don't let the bank profit off you – Earn up to $5.00 cashback EVERY MONTH with the Young Owner Checking
Lower NSF/Overdraft fee
$0 monthly service fee
$0 minimum balance
CAR LOANS


Do yourself a favor. Get the ride you deserve FAST.
VISA CREDIT CARD


Your VISA – simple, the way it should be.
Low FIXED rate
Low or NO annual fee
Share Secured options available
In-house servicing (make your payment at the credit union, not somewhere out of State).