Although Steve Kelly's time at the helm of Metrum Community Credit Union will soon come to an end, his legacy and impact on the company's day-to-day operations will be felt for years to come.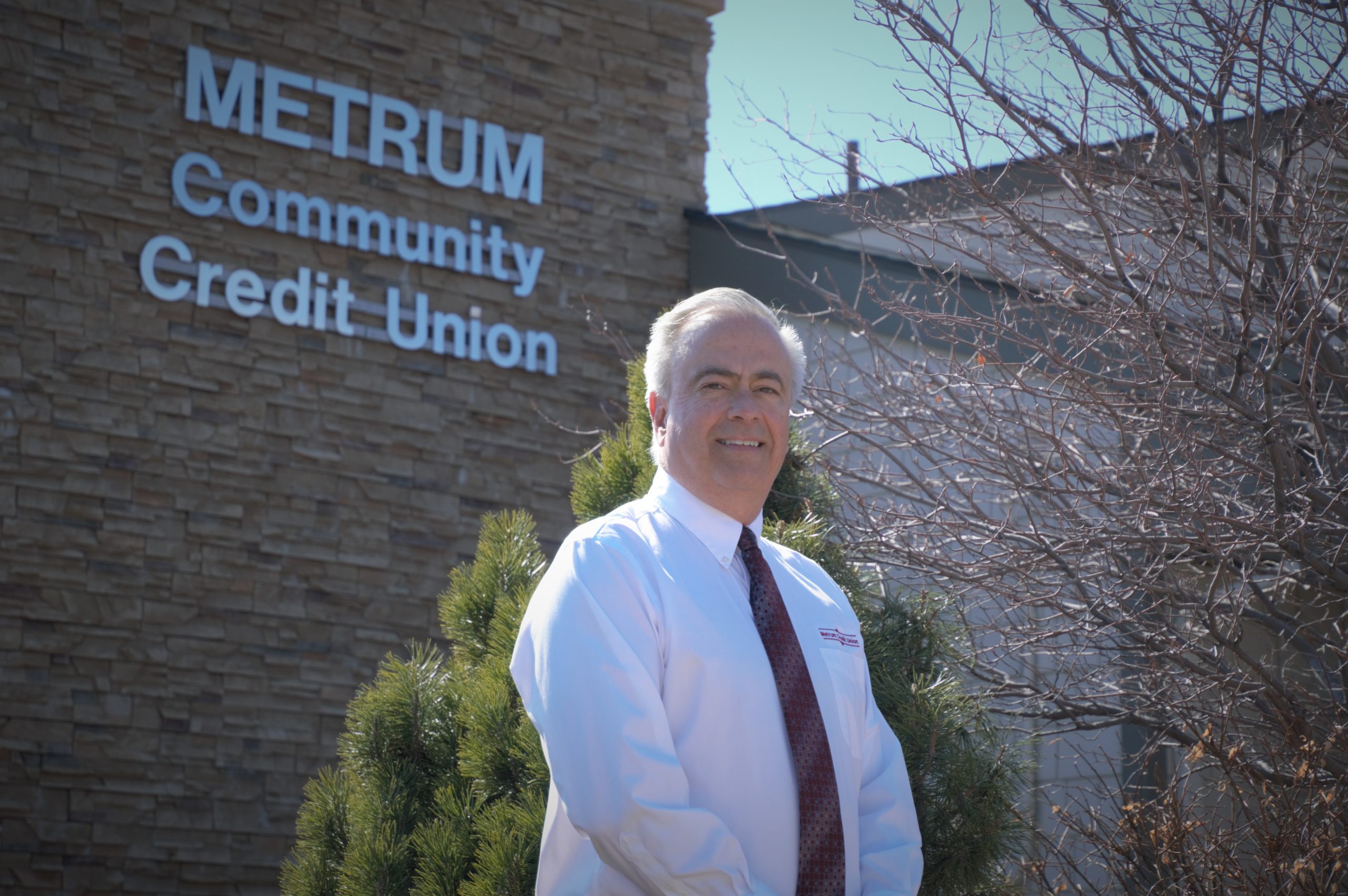 Perhaps his most crowning achievement, the point of pride on which Steve can hang his hat as he enters retirement, is helping to assemble a tremendously hardworking and talented team, many of whom have been with the company 10 years or longer.
"Whoever comes in as my successor will learn all of their talents and incorporate them into their plans," he said.
As our Board of Directors considered who would succeed Steve, he reflected on his years at Metrum and provided us with a small glimpse at what he's most looking forward to during his next chapter.
When he was hired on as President and CEO at the age of 28, the credit union was struggling financially and regulators gave him one year to turn the financial cooperative around and make a profit. In the fourth quarter of the first year, he achieved the objective. Thirty-two years later, the company's assets are about 20 times what they were when he first came on board. Steve credits his parents — his dad helped run a Safeway warehouse for 37 years and his mom worked in admin for an insurance company — for his uncompromising work ethic. "I never knew anything besides hard work and doing your best every day," he says.
Steve was initially planning on retiring last year, but the pandemic changed everything, and when the Board asked him to stay on for a few months to help the transition with the new president, he readily accepted.  His wife, Lynn, worked for 32 years as an elementary school teacher in the Cherry Creek School District, and retired last May. She and Steve are looking forward to spending more time with their grandkids; in fact, their daughter and daughter-in-law are both pregnant and due within months of each other.
Both he and Lynn recently turned 60, and in the coming years, they plan on doing a lot of biking, golfing and travelling, including stops at national parks and Colorado wine country near Palisade. They've also discussed the idea of relocating temporarily to different parts of the country, doing six-week stints in new places. "We're both natives and we've never immersed ourselves in the culture of another state or city," said Steve, a resident of Parker.
Looking back on his tenure, he has no regrets and beams with pride when talking about Metrum's many accomplishments, including significant growth and a solid reputation for putting members first. "It's never been a job for me," he says. "I've been asked before why I stayed at a smaller company, and it was pretty simple: I've always enjoyed the volunteers on the board and supervisory committee, and had a great relationship with the staff. I want to thank them for everything they've done for me."
Celebrations to Come
As of writing, dates have not been set for Steve's official retirement, but plans are being developed to celebrate all that he has done for the staff and members of Metrum Community Credit Union. Watch for details to be posted on the Credit Unions website and future email communications.
If you would like to send Steve a note to send him off with, please mail to:
Metrum Community Credit Union, Attn: Steve, 6980 S Holly Circle, Centennial, CO 80112