It's more than just buying a car. We want to provide you with the resources that you need to ensure that you're getting the best deal, that's right for you.
This is why we partner directly with the below dealerships. We know they will treat you right in finding the best deal.
It's not only about the purchase. It's about connecting you to the resources available to keep your ride looking good and in good shape.
It's the complete automotive life cycle. When you're ready to move on with either a trade in or just sell the car to a new owner, rest assured you have professional support to help you.
Get a jump-start and get Pre-Approved here
---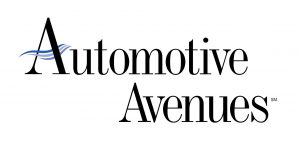 Automotive Avenues in Lakewood Colorado is your trusted auto broker, with an extensive inventory of new and used cars. Click here to learn more
Our service department is conveniently located in Lakewood for all service and repair needs throughout the Denver area. Click here to learn more
---


AutoTrek is your credit unions resource center for all things automotive. Our resource center is designed to help credit union members before, during and after the purchase of their next new or used vehicle. Click here to learn more
---

Byron Schwarz          
7150 S Joliet St,  Englewood, CO 80112
303.818.6255 Direct
bschwarz@centleasing.com                www.BuyCarsFromByron.com
For over 30 years, Centennial Leasing & Sales has been selling all makes and models of new or used cars, trucks, vans, and SUV's. My commitment is to provide you with "Your BEST automotive buying experience".  My knowledge and expertise will provide you with the facts about vehicles you want so you can make the best decision. I don't sell you a car, I help you get the car that you want to drive. Click here to contact me.
---


For the past 50 years, Enterprise Car Sales has been selling cars only one way. We select great vehicles – most from our fleet of more than 1 million used vehicles – offer competitive used car prices, and back each one with one of the industry's best vehicle warranties. And in addition to a great warranty and some of the best prices on used cars, our professional staff is trained in a low-pressure sales process that puts our customers' needs first. That's the right way to sell cars. It's the Enterprise way. Learn more about Enterprise Car Sales