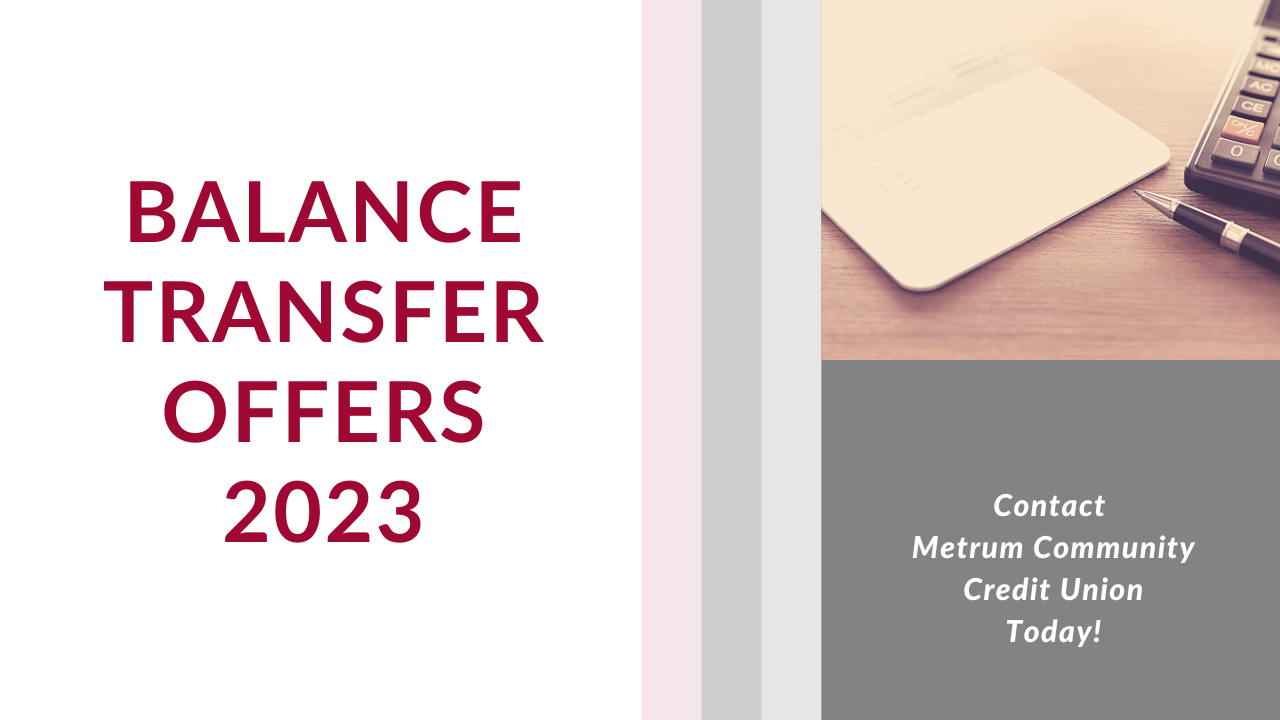 Transfer your credit card balances and lower your payments for all of 2023! Taking advantage of low-rate balance transfers is a great way to pay off debt- add in the NO Balance Transfer Fee offered by Metrum Community Credit Union and save even more. Why pay more for things you already own?
Understanding the benefits of Balance Transfers
You get the benefit of a credit card with better terms, such as our introductory balance transfer rate of 3.99% APR* for all of 2023.
Lower rates may help you get out of debt faster.
You can take advantage of additional perks, such as our no-balance transfer fee and no annual fees.
You can consolidate debt from multiple cards.
If these benefits sound good to you, look at the details of the Metrum Community Credit Union balance transfer option!
 With Balance Transfers, Saving is easy.
If you already have an MCCU Visa Card, simply send us a copy of your card statement(s) that you'd like to pay off, and we'll start processing your request.
If you need to set up a card account, complete our easy online loan application, and a Loan Officer will contact you to complete the process.
Have additional questions? Contact us today! We are happy to talk to you about this offer.
*APR= Annual Percentage Rate. Balance transfers must be paid directly to another lender/card and must be completed by an MCCU employee. The introductory 3.99% APR balance transfer rate will expire on December 31, 2023; upon the expiration date, any outstanding balance will transfer to your card's prevailing rate, with a maximum rate of 18.00%. If the account becomes 30 days or more delinquent, the total balance will automatically be converted to the prevailing credit card rate.