ATM Locator
ATM Locator
Search for no-surcharge ATMS
Branch Locator
Branch Locator
Search for shared branches
Apply for a Loan
Member Testimonial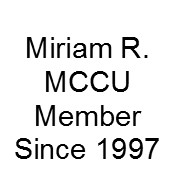 My younger daughter lives in Portland OR and still banks at Metrum through the shared 'branch' services.  In part that's because it makes it easier for us to lend her money when needed, but it's also because she knows that Metrum will always help her with her financial needs — even when she's halfway across the country.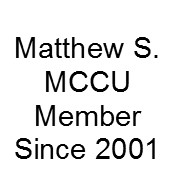 I have been with Metrum for a long time and have always been able to work with the same people. It's just a luxury to know the people that handle something as important as your money.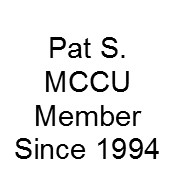 Metrum employees have always helped above and beyond and I have had several interesting occasions to need it!
Latest News & Events
New, Used or Refinancing- MCCU is your Best Auto Loan Option
New or Used
In today's market, auto dealerships currently offer very competitive pricing for some very qualified credit scores.
Finance with MCCU, and you'll get the best all-around deal with potential dealer incentives and a great rate. Visit MCCU first for pre-approval and shop as a "cash-in-hand" buyer for maximum bargaining power.
Taking advantage of a low rate balance transfer is a great way to payoff debt- add in the NO Balance Transfer Fee and you save even more.
Saving is easy.
If you already have a MCCU Visa Card, just send us a copy of your card statement(s) that you'd like to payoff and we'll process your request.
If you need to get a card account set up, complete our easy online loan application and a Loan Officer will contact you to complete the process.
Sitemap
Sitemap Center
Sitemap Right