Metrum Community Credit Union is excited to offer two (2) $1,000 Scholarships for 2023!
The scholarship program is set up to award recent high school graduates as well as any member pursuing continued education.  Read below for more details and instructions on how to apply.
#1: John Barton Memorial Scholarship:
John Barton was a credit union volunteer since at least 2004, giving his time to both the Norgren Employees Federal Credit Union and Metrum Community Credit Union memberships. Mr. Barton grew up in the Littleton/Centennial Community and is a graduate of Arapahoe High School.
This $1,000 scholarship will be awarded to a 2023 High School Graduate.
#2: Metrum Community CU Scholarship
This $1,000 scholarship will be awarded to any post-high school, continuing education student and current college students.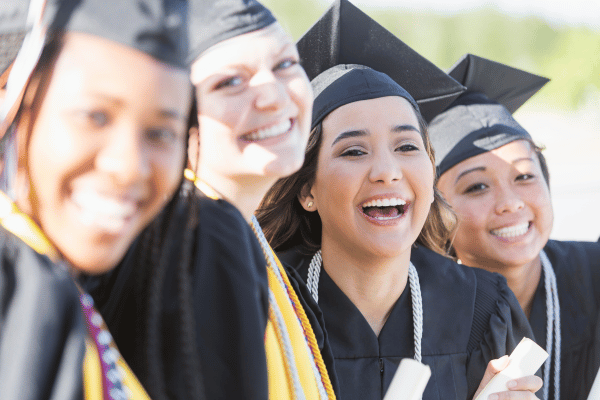 SCHOLARSHIPS FOR 2023 DETAILS:
Scholarship funds can be used for tuition, room & board, books, and other educational expenses, and will be paid directly to the educational institution on the recipient's behalf.
Entries must be submitted no later than June 29, 2023.
Immediate family members of Metrum Community Credit Union (MCCU) staff and board members are not eligible for this scholarship.
SCHOLARSHIPS FOR 2023 ELIGIBILITY REQUIREMENTS:
Applicant must be a primary member of Metrum Community Credit Union (have an account in their own name) and the account must have been opened by 3/31/2023.
Applicant must be entering or attending a vocational, technical, community college or 4-year University in the fall of 2023.
Applicant must have a cumulative grade point average of 2.0 or better on a 4.0 scale.
Past MCCU scholarship recipients are not eligible.
Application is required to write an essay on the topic listed below. Essay requirements:

300-500 words
Double spaced, 12–14-point font.

Do not

include your name on the essay itself.
SCHOLARSHIPS FOR 2023 ESSAY TOPIC:
If you had to select a new financial provider (credit union or bank), what would be important to you when choosing whom to work with?
Before completing the form below, please read the instructions carefully. Also note that your application cannot be saved and resumed later. All information given on this application will be kept confidential. Scholarship recipients for 2023 will be chosen by an independent committee and will be notified by July 7, 2023. Scholarship winners must agree to have their acceptance photo taken or submit a photo to be used for various print and electronic media.
2023 SCHOLARSHIP APPLICATION