When you make the commitment to be a parent it is a foregone conclusion that there are so many things you will teach and mentor your child about. Part of being a parent, is being a teacher in the subject of life. As you navigate the years as your child grows up, it will become important to help them learn about money and how to set them up for financial success in their adult years. Metrum Community Credit Union is partnered with GreenPath Financial Wellness, to provide you with the tools you need to guide your child to financial success. This includes an upcoming GreenPath Webinar: "Mentoring Kids for Financial Success" We want to help our members mentor their children as they learn to manage their money.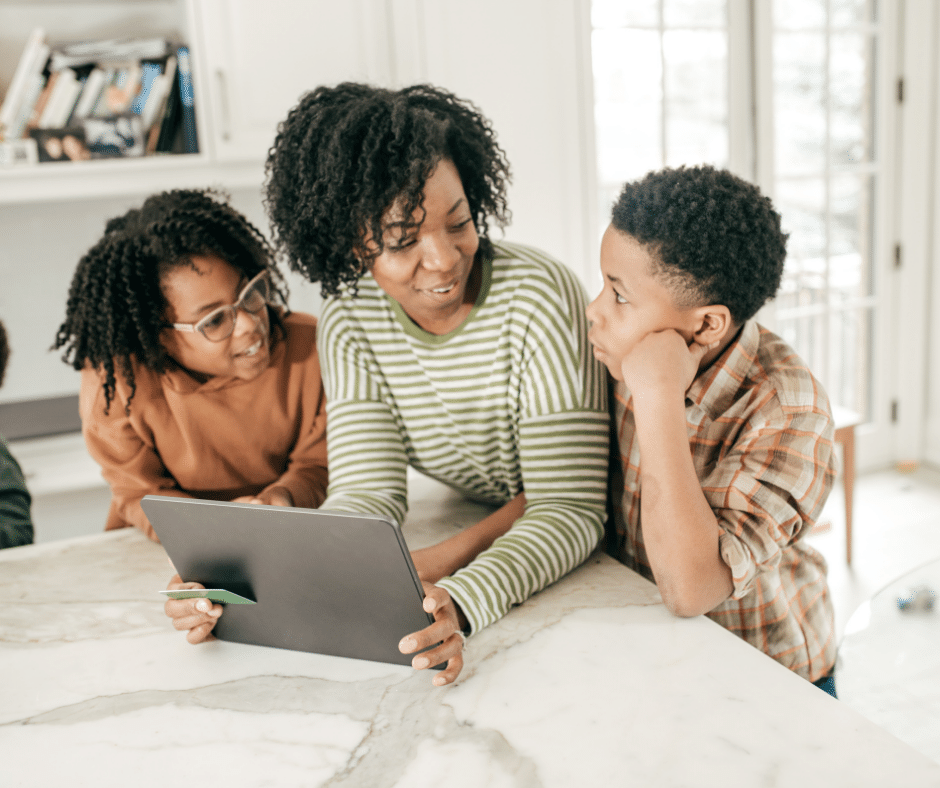 Begin with Basics: Your Child's First Checking Account and/or Savings Account
Some things we take for granted because we have been doing them for so long. But using a checking or savings account is all new to your child! As your child matures, they may start getting an allowance, and ultimately their first job. Starting with their allowance, this is a great time to help them open their first checking account or savings account with you so they can begin to learn about healthy spending and saving habits. 
Navigating the Ins and Outs of Debit Cards and Credit Cards
Having a debit card and/or a credit card is a part of everyday life. Used for regular expenditures such as gas and food, as well as for larger purchases. Helping your young adult as they learn to use a debit card is a big first step. 
Credit Cards are a big responsibility. Helping your child understand how they work, what is a good practice, and what is a bad practice will be essential to their credit health. Lessons on building credit will help them get their first car, or buy their first home in the future, so the time to start is when they are young. 
GreenPath Webinar for Parents
We understand that you may not have a clue where to start when it comes to teaching your child about financial wellness. That is one of the reasons that Metrum partners with GreenPath, to provide you with the tools to help you along the way. 
On Wednesday, July 27 @ 1:00 pm EDT – 1:45 pm EDT GreenPath is offering a webinar for parents, that will teach you tips on how to start setting your child up for a financially healthy future at any age. You will learn: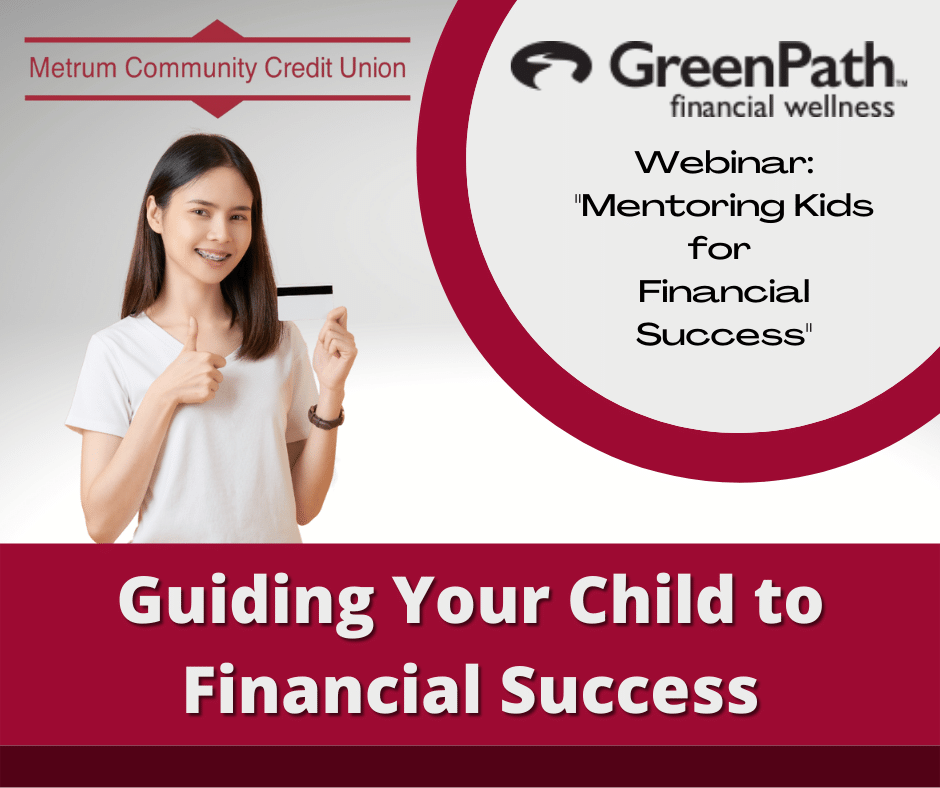 Real life examples of money mentorship in action
Financial life lessons to share with children
Tips to set your child up for a financially healthy future
If you would like to participate, you can register by clicking here. 
Let Us Know How We Can Help
At Metrum, financial wellness for our members and their families is our priority. Let us know how we can help! You can contact us by phone, email at msr@metrumcu.org, or by stopping by our Centennial branch. If you have any questions about this, or any other webinar offered by GreenPath let us know.