New, Used, or Refinancing- MCCU is your Best Auto Loan Option
A New or Used Auto Loan
Are you considering buying a new or used vehicle? In today's market, auto dealerships currently offer highly competitive pricing for qualified credit scores.
Finance with MCCU, and you'll get the best all-around auto loan options with potential dealer incentives and a great rate. Visit MCCU first for pre-approval and shop as a "cash-in-hand" buyer for maximum bargaining power.
If you're in the market for a new or used car and need financing, there are several important factors to consider when getting an auto loan. Here are some of the most important things to keep in mind:
Interest Rates: One of the most important factors to consider when getting an auto loan is the interest rate. A lower interest rate will mean that you pay less in interest over the life of the loan, which can save you a significant amount of money. Interest rates can vary based on your credit score, the loan length, and the lender you choose.
Loan Term: The length of the loan is also an important consideration. Longer loan terms typically mean lower monthly payments, but you'll pay more in interest over time. Shorter loan terms will have higher monthly payments, but you'll pay less overall interest.
Down Payment: Putting down a larger down payment can help lower the overall cost of the loan and reduce your monthly payments. A larger down payment also shows the lender that you're serious about making the payments and can improve your chances of being approved for a loan.
Credit Score: Your credit score plays a significant role in your ability to secure an auto loan and the interest rate you'll receive. Before applying for a loan, it's important to check your credit score and ensure that there are no errors that could negatively impact your score.
Monthly Payments: It's important to consider how much you can afford to pay each month before taking out an auto loan. You should calculate your monthly payments and ensure they fit within your budget without causing financial strain.
Refinancing
Refinancing your auto loan can be a smart financial move that can help you save money on interest, lower your monthly payments, or pay off your loan faster. Here are some important things to consider when refinancing your auto loan:
Interest Rates: One of the main reasons to refinance your auto loan is to get a lower interest rate. Before refinancing, research current interest rates and compare them to your existing loan. If you can qualify for a lower rate, refinancing could save you money in the long run.
Loan Term: When refinancing, you may have the option to extend or shorten the length of your loan. While extending the term can lower your monthly payments, it can also mean paying more in interest over time. Conversely, shortening the term can increase your monthly payments but also help you pay off your loan faster and with less interest.
Credit Score: Your credit score is a crucial factor in determining your interest rate and eligibility for refinancing. If your credit score has improved since you took out your original loan, you may be able to qualify for a lower interest rate.
Equity: If your car has increased in value since you took out your original loan, you may have equity in your vehicle. Refinancing could allow you to cash out some of that equity or use it to secure a better interest rate.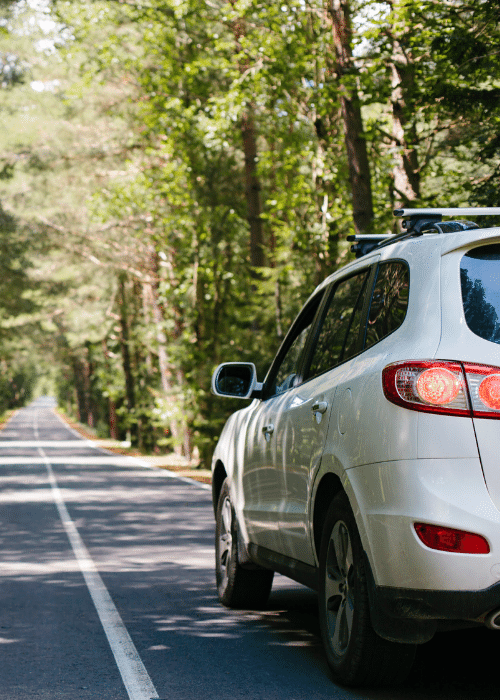 Are you paying too much? If you already have an auto loan with a dealership or another financial institution, you could pay more than you should. Bring us your paperwork, and let us lower your rate, payment, or both!
Lower your Interest Rate: Up to 1% APR* or more!
No Payments for 90-Days: Keep more money in your pocket for THREE months!
Act Now
Metrum Community Credit Union is here to help you with your vehicle loan needs. Don't wait- Contact us today to get the most for your money!
*APR=Annual Percentage Rate. Floor rates do apply; ask a Loan Officer for details. New money only; existing MCCU loans are not eligible. With approved credit. Contact MCCU today for more information.